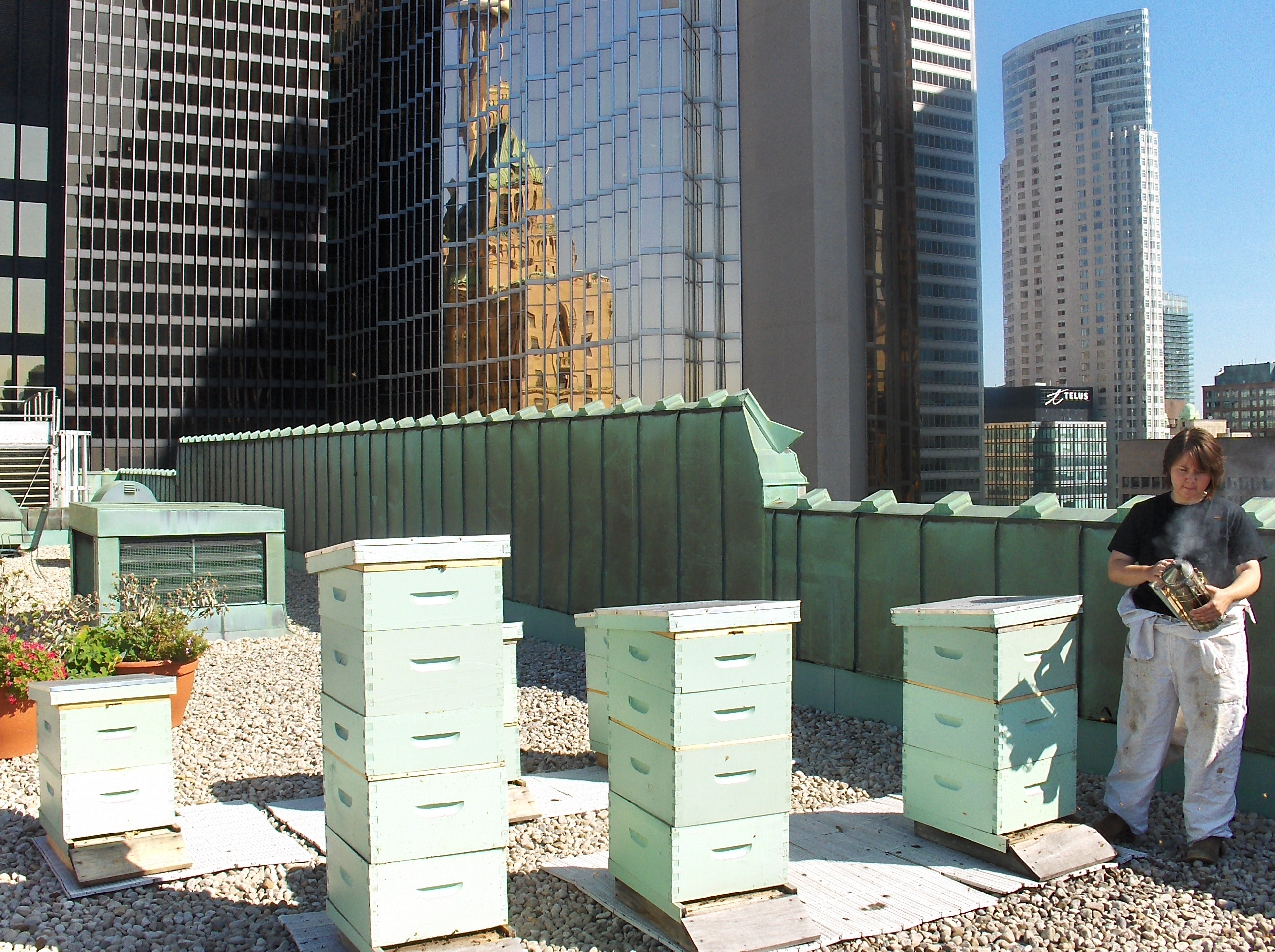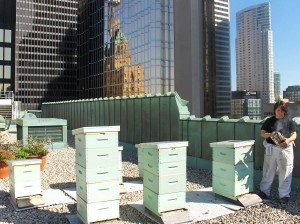 To date, the Fairmont Royal York holds the undisputed claim for being the first hotel rooftop apiary in the world. The apiary opened in June 0f 2008 with 3 hives and in the summer of 2009 honey production was increased with the addition of 3 more hives to bring the apiary to its current stable of six. Since its inception the bees of the hotel's apiary have produced honey that has placed within the top four categories, for either its dark or amber honey, at the world renowned Royal Agricultural Winter Fair.  Over the past five years more than 2,700 pounds of honey have been harvested from the 14th story apiary, with much of it going into the hotel's mouth watering cocktails and cuisine.
The rooftop apiary was established in partnership with the Toronto Beekeepers Cooperative and FoodShare as a way to deliver fresh local honey to hotel guests in a sustainable way.  It is a natural extension of the hotel's rooftop garden, flourishing for more than a decade. Bees in this apiary avail themselves of the nectar and pollen of over 25 plant and herb species found growing in the rooftop garden.  Other forage is the result of well tended city gardens, as well as an array of untended patches of wild flowers, goldenrod, clover growing in the neighbouring Toronto Islands and Don Valley watershed.  Green thumb residents of the financial district's ever increasing number of condo balconies may also lure the Fairmont bees to pollen and nectar opportunities.
Special Products: A unique beer, called "Royal Stinger," is made by local Mill Street Brewery and features honey from the Fairmont Royal York.  This draught can be found exclusively at The Fairmont Royal York's restaurants and lounges.