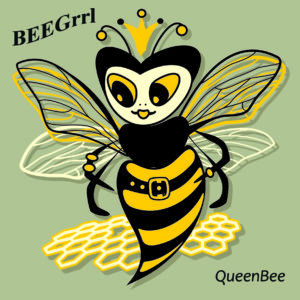 The old adage that you can catch more flies with honey than with vinegar may even apply to fleas. 'Flea' from Red Hot Chili Peppers (RHCP), that is. Late last year the very forward-thinking bassist became the proud keeper of three back yard hives, each with 60,000 bees-a-buzz.
The RHCP have always been a socially conscious entity and "Flea's Bees" is another offshoot of that enviro-awareness. More recently, Michael "Flea" Balzary was honoured by Fender with his own Signature Flea Bass guitar. The design is based on his beloved 1961 Fender Jazz Bass. Released July 11, 2016, the guitar is a big hit. It looks like he serenades the buzzers too.
Morgan Freeman has also answered the buzz that was calling his name. Since 2014 he has transformed his 126 acre ranch in Mississippi to accommodate 26 hives of imported Arkansas bees. He hired a gardener, planted many acres of bee-friendly trees and clover. All of this because of his concern for the bee population's problems. He is also what is known as a true 'bee whisperer'. He doesn't wear protective clothing. Rather, he resonates and becomes one with the bees. He claims that if he's feeding them then he is safe.
Back in 2008 Michelle Obama put her bee concerns where her Organic White House Garden is. She learned the ropes of beekeeping from a resident gardener who had a hive on the property already. To this day the White House Beehive bees pollinate the garden and their honey is used by the White House Executive Chef, Cris Comerford. In fact, President Obama himself is behind the much enjoyed White House Honey Ale that is brewed there and served to many visitors. No word as to the fate of the bees in the new administration when they move in later this year.
You just know that if the Pope is a keen beekeeper, then it is going to catch on with more devout Catholics around the world. He is, after all, named Pope Francis, who is the Patron Saint of Animals. So it is only fitting that he has several hives that help to pollinate the 800 year old olive trees in the summer garden of Castel Gandolfo. The estate has been the warm weather retreat for Popes since the 16th century.
If all of these famous beekeepers have gotten you inspired to take up this timeless hobby, you only have to ask the BeeGrrl for advice and information on her beekeeping equipment. Keep the buzz going.